The next time the game will be shown in 2022, but it will not be released soon.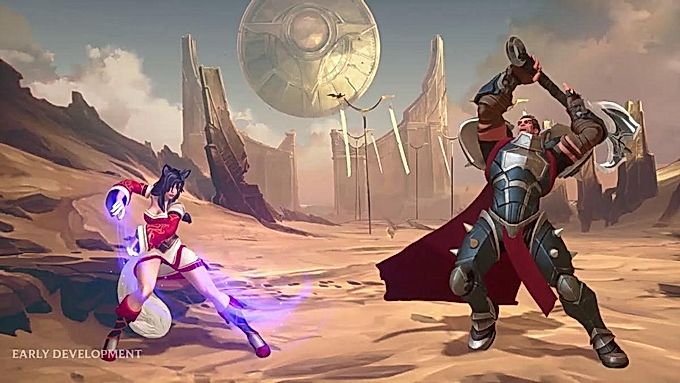 In honor of the release of the latest episodes of the animated series "Arcane", Riot Games has released a diary of the developers of Project L. It is the codename of the League of Legends fighting game.
Project L will be marked by battles with the participation of four heroes. Each of the users will choose a team of two fighters and change them during a fight. This will allow for effective hit combinations. For example, a fresh video shows how Ekko was able to throw Jinx into the air. He was then replaced by Ari, who began delivering a series of swift kicks and her magic balls. At the same time, the enemy could not do anything until he sank to the ground.
What else is known about Project L
Champions from League of Legends will become the fighters in the game. The new video showed four of them. The already mentioned Ekko, Ari and Jinx were accompanied by Darius with his ax and the ability to attract opponents.
Project L will include local and multiplayer battles. As is the case with Valorant, the developers pay a lot of attention to the network code to minimize delays in character control.
The next gameplay demo of the fighting game will appear in 2022. But the release will take place not soon. Surely before the middle of 2023, Project L shouldn't wait.