Enthusiasts have recreated the red light green light challenge in the shooter.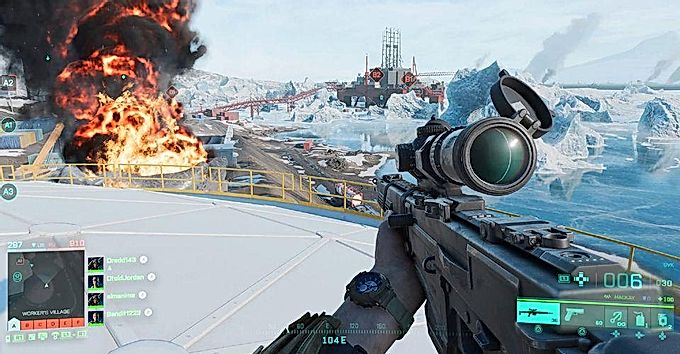 In the new shooter Battlefield 2042
As reported by GameRant, the entertainment was implemented by the author of the YouTube channel Two Angry Gamers TV. He brought the red light green light challenge from Squid Game to the shooter. The blogger had to make several changes to the original concept in order to adapt the mode to the realities of Battlefield 2042.
In this competition, users run around the map until they are told to stop. Then they freeze in place, pick up sniper rifles and look around. If players notice that someone has moved, then they kill him. True, this can be hindered by shelters, which often stand in the way of a potential victim.
How The Squid Game Influenced the Interactive Entertainment Industry
On the role-playing server GTA V, users held a competition based on the series. They participated in various tests, and "red light, green light" was among them.
There is a free version of the Squid Game on Steam with multiplayer matches. The project attracted the attention of tens of thousands of people.